As someone who works in stakeholder engagement, you will manage small or large amounts of stakeholder data at some stage.
If any of your stakeholders are located in the European Union, you need to understand your role as a data controller and how to comply with GDPR.
This guide will provide an overview of your responsibilities and actionable steps to help you with GDPR compliance.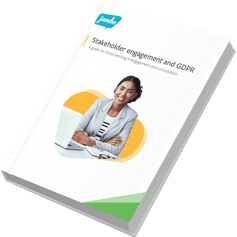 In this guide, we cover:
Stakeholder engagement and GDPR
Understanding your role as data controller
Your stakeholders' rights under GDPR
GDPR compliance best practices checklist